In The News ... and More!
We recently had some excitement. The group from Paranormal Research Society (PRS of A&E TV) came to the Garden State to separate myth from reality about the so-called "Jersey Devil." Accompanied by a cryptozoologist the team interviews eye witnesses and experts in search of the truth. If you would like to view the video head on over to PRS! Check it out...you will see our cabins and learn about a local legend.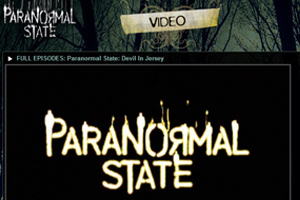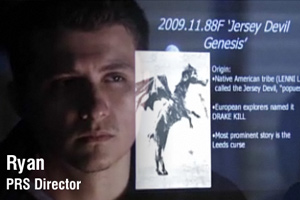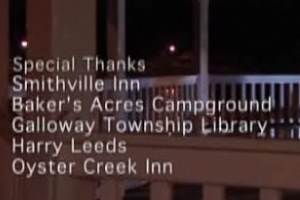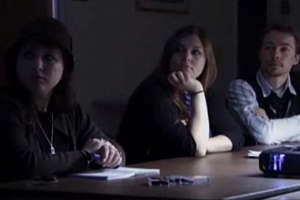 Eric Violette, from the popular Free Credit Report commercials, camped with us for a few days on his way home from an east coast road trip. Eric was very friendly and funny. He even suggested we take a few silly pictures at our entrance. So, we would like to thank Eric for being a great sport. We wish him the best of luck with his acting endeavors. If you would like to learn more about Eric and his many talents, please visit his website at
http://www.ericviolette.com
!
Philly.com Shore Guide, Down the Shore: The Shore - "Beach Haven"
Baker's Acres on MyFoxPhilly's HOT LIST Baker's Acres has been voted best campground on the jersey shore and rated one of the top 5 jersey shore businesses for 2008!
New! Connect with Baker's Acres on Facebook See updated photos and comments and connect with your fellow campers!
LoveToKnow Camping Interview Featuring Monica A. Baker-Frazer Baker's Acres third generation manager Monica discusses the advantages of owning smaller motor homes and other types of recreational vehicles.
New! View photos of our campground, sites and activities at Photobucket
Keep a lookout for more to come!